When climate activist Greta Thunberg said, "I want you to act like the house is on fire," she wasn't being melodramatic. Every year, natural disasters kill around 90,000 people and affect almost 160 million worldwide – and those figures are rising year after year, due to the dangerous effects of the climate crisis.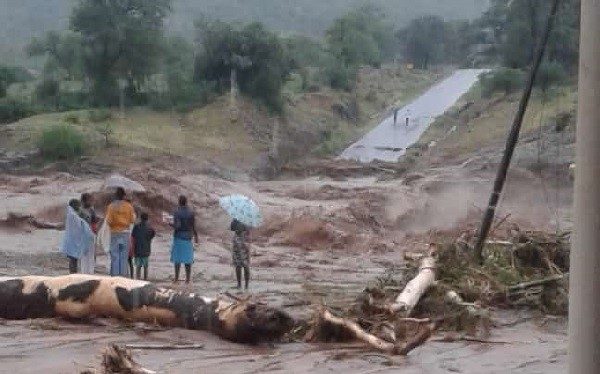 Some of the 1.8 million people affected by Cyclone Idai in Southern Africa.
The cruel irony at play here is that although developing countries don't burn as many fossil fuels as developed ones, they are disproportionately affected. People in poorer countries are at least five times more likely to be displaced by extreme weather than people in rich countries.
Numerous studies have shown that climate change has made extreme weather more intense and more long-lived, from the drought in Syria to the increased flooding here in the UK. Put simply, the house is on fire.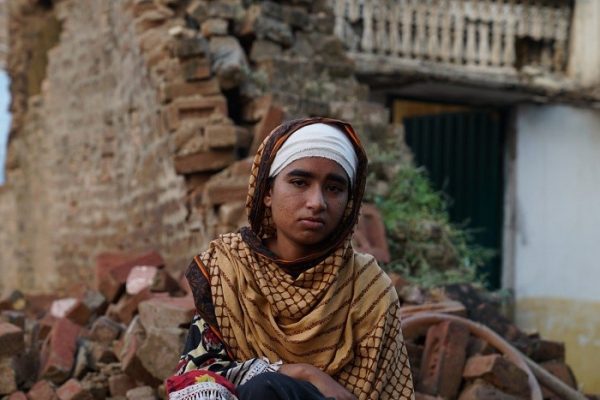 A young girl in Kashmir sits in the rubble of her destroyed home, after the recent earthquake.
Penny Appeal's Emergency Response teams are experts at quickly, efficiently and compassionately helping people survive in times of crisis. We've protected 1.7 million lives of people affected by natural disasters, famine, drought, and war in countries like Syria, Indonesia and even here in the UK after the Grenfell disaster and the Cumbrian floods. Our response was so effective in the aftermath of Grenfell, that the UK emergency services named us as one of their preferred crisis management partners.
We are proud of everything we have achieved, but we know there is much more work to do. Facing unimaginable destruction and horror, our Emergency Response needs to get faster, smarter and more sustainable. We are not just putting out fires, we're setting alarms and we're fire-proofing the building.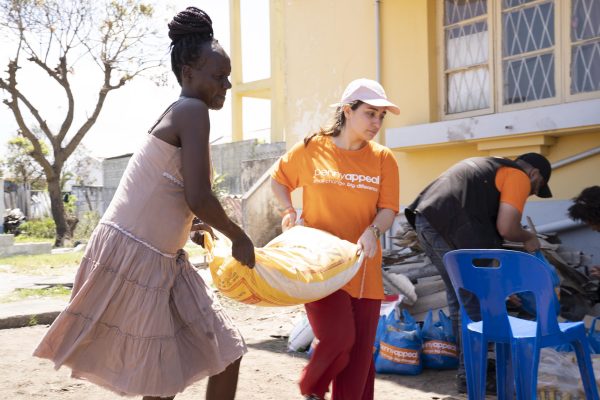 Penny Appeal's Emergency Response in Mozambique after Cyclone Idai.
After Cyclone Idai tore through Southern Africa earlier this year, affecting 1.8 million lives and destroying acres of agricultural land, Penny Appeal provided emergency relief within days of the disaster. But we didn't stop there; we have projects planned to train 43,636 farmers in Mozambique in green ways of increasing crop yields, as well as climate-resilient practices such as crop rotations for thousands of small farming households.
We're also planning the installation of Solar Panel Water and Power Centres in affected areas of Malawi, as well as sustainable programmes addressing deforestation and widespread malnutrition after Cyclone Idai. Climate-friendly farming projects are also planned for hundreds of families in disaster affected Zimbabwe.
Over the past two years, Indonesia has faced disaster after disaster, dealing with the devastating damage of flash floods, a tsunami and a massive earthquake. Central Sulawesi in Indonesia is one of the most disaster-prone areas in the world.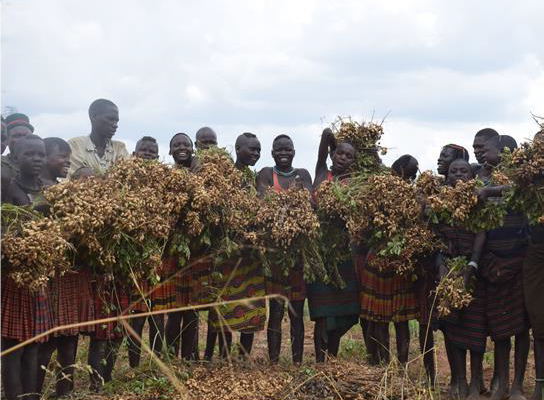 Young Ugandan people smile with their crops, after completing a similar sustainable farming programme with Penny Appeal to those planned in Southern Africa.
As part of Penny Appeal's Emergency Response in Indonesia, we worked alongside the local Fire Service and our amazing partner, Rumah Zakat Action, to lead Disaster Risk Reduction workshops in Central Sulawesi, helping the community to face natural disasters and minimise the damage to homes and lives.
After the severe flooding in Kerala, India, in August 2018, we responded to the urgent needs of the people affected. We provided emergency food, water and hygiene essentials – but we didn't stop there. The heavy rainfall ruined crops and put thousands out of work. We helped over 500 families by providing sustainable livelihood programmes, as well as support towards land reclamation.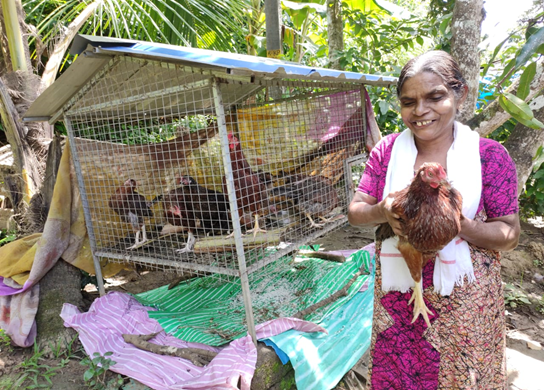 Thanka and her chickens in India.
Thanka's house was flooded and the tea estate where she used to work was destroyed after the disaster in Kerala – not to mention that at the age of 68, work in the fields was getting harder and harder. Penny Appeal gave Thanka 12 chickens, which can lay eggs and provide her with a sustainable income.
"Actually, I am treating these chicks like little kids. Good food, water and medicines are on time for them even if I have to skip a meal. I am seeing the result of my efforts in their health. I am hopeful that these chickens will help me earn enough money," Thanka said, adding that she never wants to be dependent on her children or anyone else.
When the house is on fire, emergency food, medicine and access to clean water are essential. But we also need to focus on making sure that communities are empowered to respond to future disasters, and that they have the tools (and the chickens!) to re-build homes and lives in the aftermath.
Donate to our Emergency Response appeal here, to keep supporting communities to thrive in spite of climate change.